Jan 12
27
Working through the many gotchas in a dental office design is trickier than it looks. One of the best ways I can illustrate the critical benefit of using a qualified dental office interior design professional is to share with you actual "real-world" case histories from working with some of our clients.
In this dental office design case history we'll focus on the pitfalls and problems that can occur when you're forced to rely on the landlord's office designer, building architect or general contractor.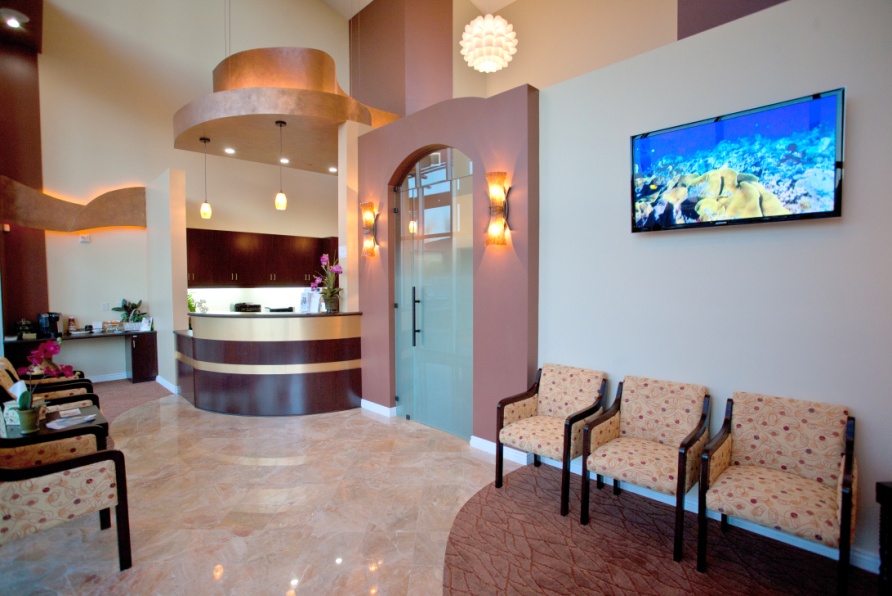 Are You Forced To Use The Landlord's Building Architect or General Contractor For Your Dental Office Design?
Dr. L. signed a lease for a space in a Medical/Dental office building. To complete the dental office design, the lease required that he use the building architect and general contractor. Dr. L. assumed it would save him time as he wouldn't have to find an outside professional to do the design or build-out. Using the landlord's resources, he believed he would be able to move in quickly with the least amount of effort.
Unfortunately for the doctor, he was very disappointed in the space plan provided by the landlord's building architect. The Business Area was so small it was virtually useless. When Dr. L. complained about the inadequate dental office design, the architect said that was the only possible design based on the configuration of the suite. Dr. L. was very upset and spoke with his equipment supplier who suggested that Dr. L. give me a call.
Upon inspecting the configuration of the dental office suite, I quickly realized that by moving the interior entry door three feet to the left, the Business Area would gain the needed space to function properly. I knew there were no accessibility code issues and moving the door would be a simple matter. But the landlord refused offering only vague excuses. I encouraged the doctor to pursue the matter and soon the landlord relented, giving him the space he needed for a very workable Business Area.
The doctor was happy with the outcome. However, moving to the next step with his dental office design project, we began talking about the build-out process and I asked the doctor if he got competitive bids from other general contractors. I explained to Dr. L. that in my experience, doctors who did not get competitive bids generally have paid more for the construction. Sure enough, after receiving competitive bids, Dr. L. showed the landlord that three other competent general contractors would cost less money by anywhere from $30.00 to $40.00 a square foot. The landlord agreed to deduct $30.00 per square foot from the doctor's bid. Dr. L. was very happy.
When choosing a dental office location, it's best to keep your options open when signing your lease. If you eliminate your opportunity to get competitive bids, you may be putting yourself in a position where you can be taken advantage of.
I hope you're enjoying these case-histories based on my many years of experience dealing with dental office design. I'm sure many of you have had interesting experiences regarding your own dental office design projects, lease negotiations, general contractor dealings, etc. If you would like to share, I would love to hear about your experiences. Feel free to post your comments and feedback below, or contact me and I'll be more than happy to answer any of your dental office design questions.
For more dental office design case histories, see these previous "Don't Assume Anything" dental office design articles that you might have missed …