Aug 15
31
Most of the time when a new client comes to me to design their new dental office they are in lease negotiations or they have already signed their lease.
Unfortunately, a lot of times they usually wind up with a lot less in their office then they really want.
Why?
Building codes cause space to be eaten up very quickly.
What I often hear is … "well, I had a l,000 square feet in my previous office so I got 1,000 square feet for my new office. I thought that I could replicate my office in the same amount of space".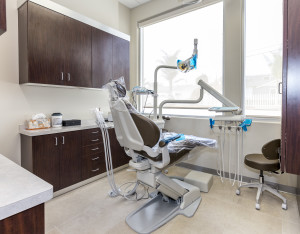 The codes change every 3 years and unless this very important factor is taken into consideration you cannot replicate what you had before in the same amount of space.
What can you do?
As a Certified Interior Designer with over 2,000 dental offices successfully designed all over the country I know the codes and how they affect every aspect of your new office.
I guarantee that after I do my space allocation and you get me that amount of usable square footage, your office will pass your local codes.
You may ask "how does space allocation work"?
We will discuss every aspect of your office and every decision that you make will have square footage attached to it. Once I have this information from you I put in my formulas which will tell us how much usable square footage is necessary to build your office.
So before you start looking for a space for your new dental office let me help you understand how much usable square footage you need to give you your ideal dental office.
George Fedyna
Certified Interior Designer