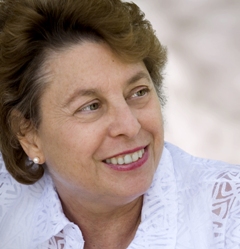 Ren'e Fedyna, Interior Decorator, has been decorating Dental Offices since 1990 when she graduated United Design Associates in Beverly Hills, CA and attended the UCLA Interior Design Extension Program.
Ren'e grew tired of working in advertising and looked for another career. She became interested in decorating Dental Offices when visiting offices George designed. She noticed that although the offices flowed and functioned well the decorating was generally minimal at best.
As George had no interest in decorating this became a perfect opportunity to enhance the services George provided to include decorating and the husband and wife team of Unique Interior Designs was created.
Ren'e recognizes that decorating can be a daunting task for those not accustomed to selecting styles and colors and often they have no idea where to begin. With this in mind, Ren'e puts doctors at ease as she guides them through the process one step at a time. She simplifies the choices, offering recommendations and design ideas, always striving to achieve the doctor's vision for the final product.
With her complete library of durable and aesthetically pleasing materials, Ren'e reviews the advantages and disadvantages of each material so doctors can feel confident in their selections. Always keeping budget in mind, she uses her vast knowledge of design offering ways to make the office unique and knows that the smallest details can make a big difference.
Ren'e loves what she does and takes pride in helping doctors to bring all the elements together to create the inviting and comforting atmosphere enjoyed by doctors, staff and patients.
Ren'e also operates her own interior decorating and design company which you can visit to find out more at Interiors by Ren'e.