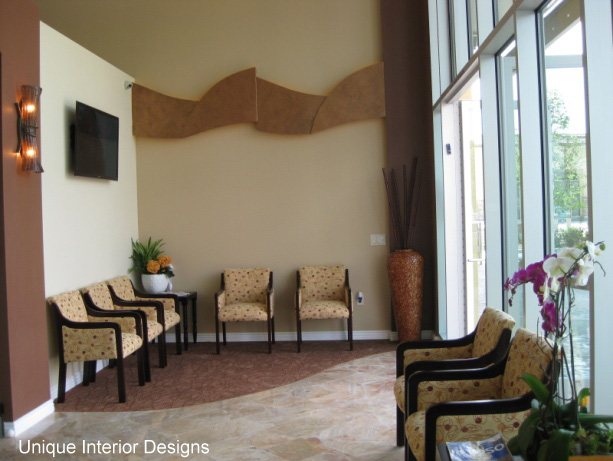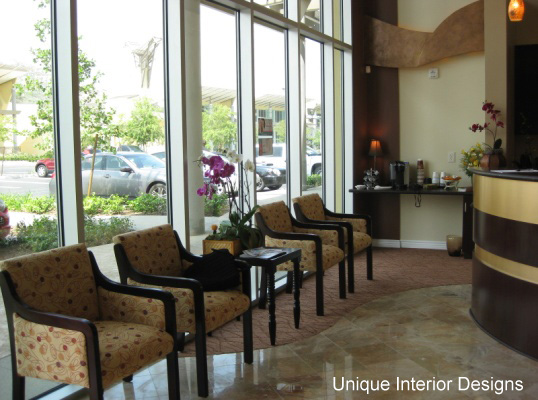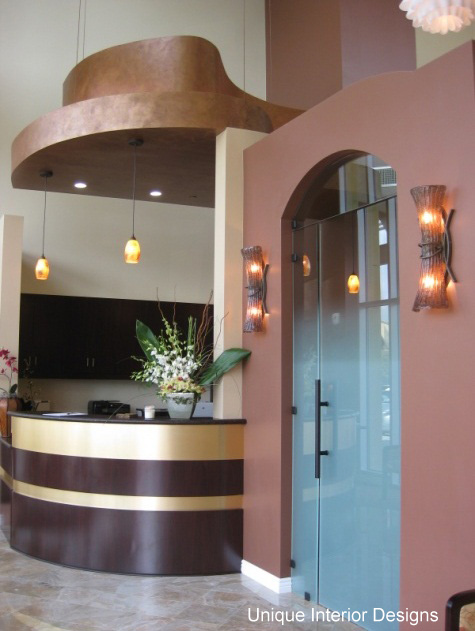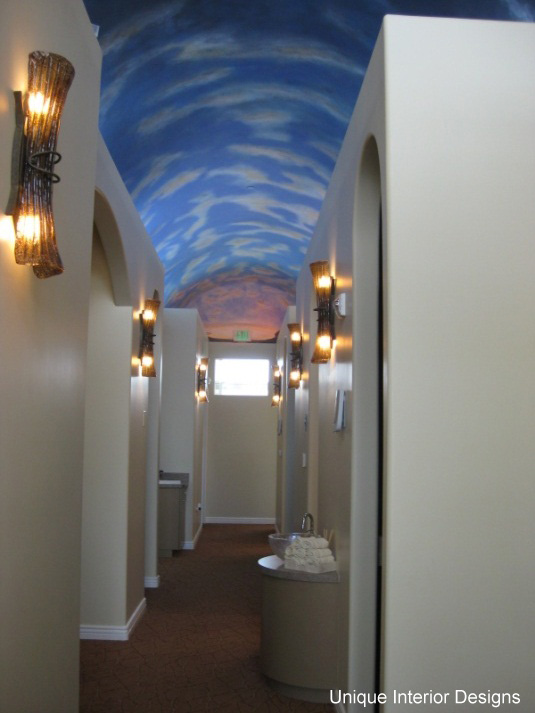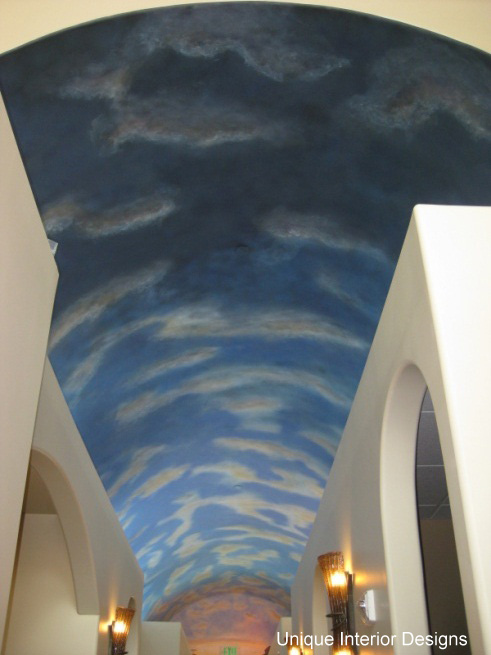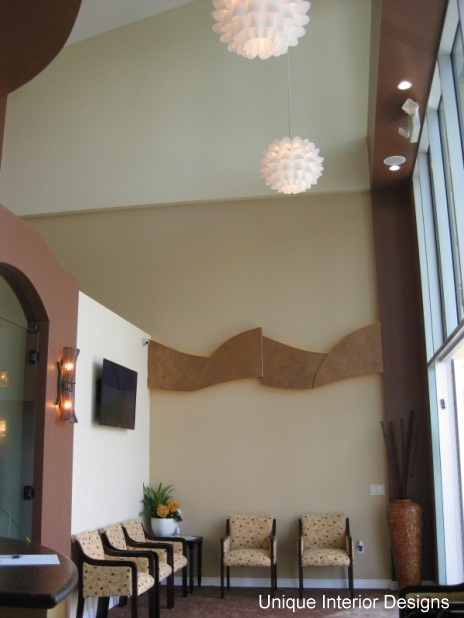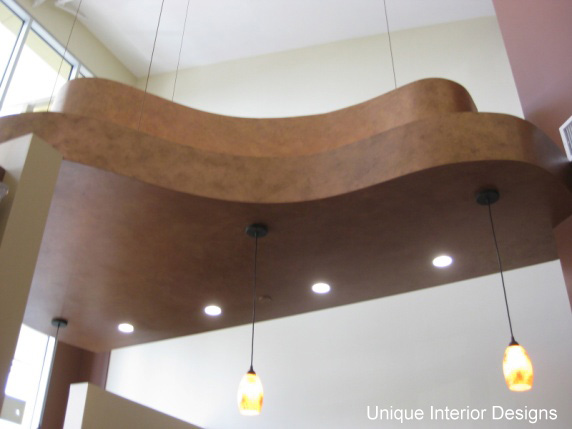 We recently had an exciting challenge: how best to show off a ceiling that slopes down from 25 ft to 17ft. The office space is rectangular with the Reception Area wide but shallow so how do we take advantage of the height?
A suspended soffit gives the feeling that it is floating as your eye follows the cables to the ceiling. Custom designed wall features balance out the height of the walls. As you pass the grand entrance though the all-glass door to the main area of the suite, you instantly become aware of the domed ceiling.
Rather than have the rooms on either side of the suite raise up to 17 ft. making the dome feel long and narrow, the rooms only rise to 10 ft so the expanse of the dome is much wider providing a feeling of wide open space.