Dec 15
7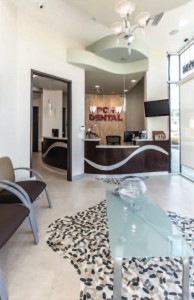 I am a Certified Interior Designer specializing in dental office design for more than 30 years. During this time I have seen numerous changes in dental office requirements from many standpoints like esthetics, overall square footage needs, operatory sizes, Americans with Disability code requirements, and various city and federal code requirements, etc. I would like to address some of these important issues so you know what to expect when looking for a new space and save yourself expense and time delaying disappointments.
When you decide to move or add a location there are a number of questions you should ask yourself:
– How much space do I need?
If you haven't moved or opened a new office in more than three years, you may be surprised to learn that the building codes have changed during that time and will require more space than previously needed.
This means if you are moving your existing office into a new space and expect to fit it into the same square footage you may be disappointed because your new space will require more square footage to meet the new codes and pass through the city's plan check requirements.
– What is the difference between Rentable and Usable square footage?
Your landlord or real estate agent will provide you with a square footage number. It is important to know exactly what is or isn't included in that number.
'Rentable Square Footage' may include percentages of common hallways and the space within common or exterior walls, which will result in you having less build-out square footage. What you need to know is the 'Usable Square Footage'. That is the square footage within your suite to use for build-out, plus some distances of outside walls. It is best to have the space measured taking into consideration any physical obstacles like posts and angled or curved walls so you know exactly what you have to work with.
– Do I Have Enough Parking?
In California this is a very big issue. One of the first questions you should ask your landlord is how many parking spaces are available to you for a dental office. If you don't have enough parking spaces you may not be allowed to open your office in that location without going through variances which are very costly.
– What are Path of Travel discrepancies?
In California there must be an unobstructed path from the street, lobby, halls and elevator to your suite, and the path must meet all "Americans With Disabilities Act" codes. California requires that 20% of the assessed value of your project be allocated to disabled access path of travel.
It is crucial that you check your lease to be sure your landlord is not charging you for this disabled access percentage. That means that they would be charging you to make their property compliant and you would receive no direct value from that expense.
– Leasehold Improvements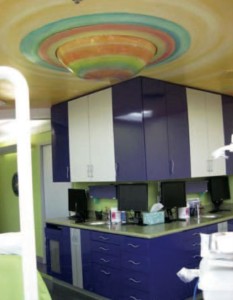 As part of the lease negotiation you should ask for leasehold improvement monies which usually includes a certain number of rent free months and a percentage toward the build-out costs. These benefits vary from landlord to landlord and there are a number of things to be considered:
Are you getting rent lower than other rents in the area?
Are you getting free rent (your free rent should begin once the building permit is issued)?
Build-outs cost more in high rise buildings.
How long is your lease? Are there any options for renewal, etc.?
I recommend you have an attorney or a dental lease negotiator review your lease to be sure all of your bases are covered.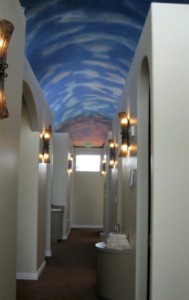 When considering a new office I would recommend you make a list of the many things that must be considered and put the items in chronological order.
– Determine general location.
– Find a commercial real estate agent specializing in medical/dental offices and/or provides lease negotiations.
– Contact an Interior Designer specializing in dental office design and has a complete understanding of building codes.
There are so many things to consider when designing a dental office and only a few have been addressed. If you have any questions or would like more information feel free to contact me through my website:
http://www.uniqueinteriordesigns.com