Jun 12
4
In this next dental office design installment, I want to talk about a situation that I run into from time to time. Occasionally I come across a dentist that plans on assuming the role of owner/builder and general contractor all rolled up into one as an attempt to save some money on their new dental office build out.
Usually, by the time I get involved, I've been asked to come in and pick up the pieces and solve some real problems that can occur.
The dental office design project where the dentist also plays the role of owner/builder goes something like this …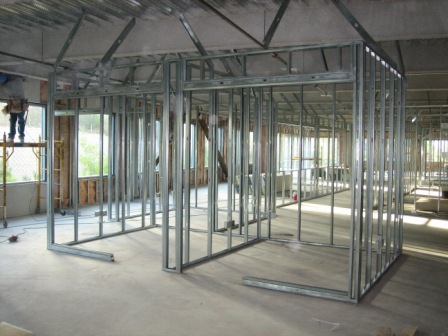 In addition to establishing your successful dental practice with all the schooling, training, knowledge and expertise that you've acquired, let's also assume for the moment that you also have some prior experience as a builder and general contractor.
In this case, it might appear to make sense that you could save money by cutting out the general building contractor and performing these tasks and project responsibilities yourself.
Let me give you a case study why assuming the role of owner/builder for your next dental office build-out might not work out as ideally as you expect.
Dental Office Design Owner/Builder Case Study
Dr. B. got a good deal on a commercial condo and thought it was perfect for building his new dental office. He had been involved in constructing a dental office ten years prior and decided he knew enough about building a new office to be the Owner/Builder.
Dr. B understood that being an Owner/Builder would require that he had to own the property he was building on, act as a General Contractor and either do the work himself or hire licensed sub-contractors for the project.
Since he had a good idea of how he wanted his dental office laid out, he came up with his own dental office design and created his own space plan. Coming from a large family he had a number of relatives who were experienced tradesmen including a plumber, a carpenter and an electrician. So Dr. B felt quite confident that he could handle the responsibility and reasoned that he would be saving a tremendous amount of money this way.
However, over the past ten years there have been some radical changes in the building codes, especially with regard to dental office design. Dr. B wasn't overly concerned assuming the city would give him corrections during the plan check process and he could simply incorporate the changes during the build out.
Unfortunately, Dr. B didn't realize that all of the budget cuts the building departments have enacted over the last few years have also resulted in a sizable reduction in the number plan checkers. Which is the most likely reason that the building department didn't catch all of the code errors during Dr. B's dental office design plan check.
After the dental office was built the inspector came to do the final inspection and found issues with Dr. B's dental office design that resulted in three major code violations:
The disabled access bathrooms were not up to the current code and needed to be made larger.
Some of the doors didn't have the required 18" strike on the pull side of the door.
The exit doors were too far apart to meet the exiting standards.
Dr. B then hired me to take care of the code problems for him. When I reviewed his dental office design I advised him that there were even more code violations that weren't caught. I explained to the doctor that if these additional code violations weren't taken care of he was running the risk of being sued in Federal Court.
After Dr. B made all of the changes his pocketbook was a lot lighter. He also lost money because of the additional time it took to make the changes which delayed the opening of his new office.
Whether you plan on becoming an Owner/Builder or hiring a General Contractor, be sure to contact a professional interior designer with significant dental office design experience to be sure you are covering all your bases.
If you are considering becoming an Owner/Builder it is important that you are aware of the pros and cons of taking on these responsibilities. For more information about becoming an Owner/Builder check out the Contractors State License Board requirements (you will want to refer to the appropriate state government site for contractors in your state).
http://www.cslb.ca.gov/BuildingOfficials/OwnerBuilderOverview.asp 
For more dental office design case histories, see these previous "Don't Assume Anything" dental office design articles that you might have missed …