Apr 12
23
If you're looking for a little dental office design inspiration, have a look at "10 Jaw-Dropping Dental Office Concepts" featured recently at Web Urbanist. We're very happy to have been included in this dental office design showcase, you'll see our "Pediatric Dental Practice with an Outer Space Theme" toward the bottom.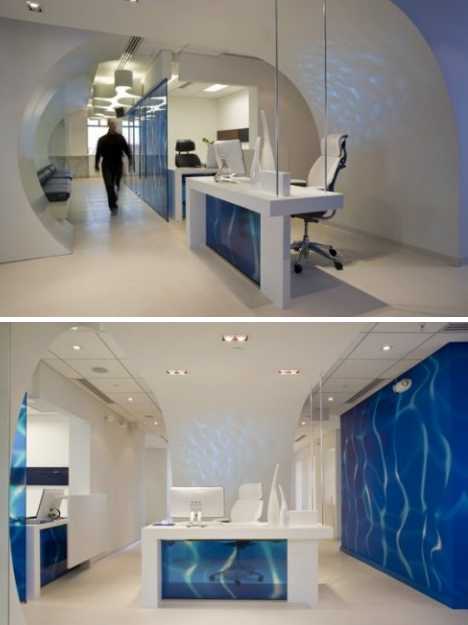 The Web Urbanist showcases this under water submarine theme inspired by Dentist Haress Rahim's  love of scuba diving. This water inspired design brings a soothing and relaxing feel of tranquility to the dental office surroundings.
At Unique Interior Designs, we agree that a successful dental office design should reflect the special and unique vision of the dentist.
These dental office design examples showcased at the Web Urbanist demonstrate a variety of creative approaches that break the more familiar and conservative mold that dentists often pursue.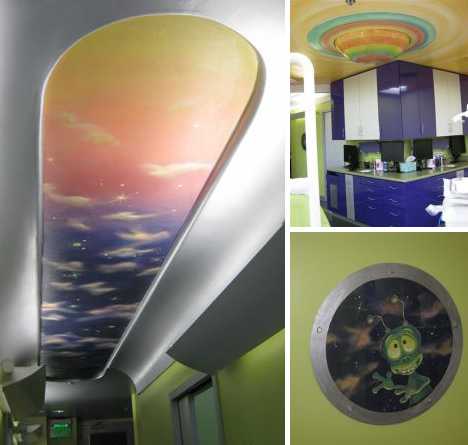 We're very pleased and honored to be included in the showcase of jaw-dropping dental office designs featured by Web Urbanist.
Our Pediatric Dental Office with an Outer Space Theme, as shown to the left, has captured a lot of interest online since we published this project on our website about a year ago.
We'd like to thank Web Urbanist for picking this up and including in their dental office design showcase! 
A successful dental office design project should always be a combination of form and function. And at Unique Interior Designs, we also combine our substantial experience in solving the many hidden constraints and real-world obstacles that can arise as you transform your vision into a finished dental office design.
Contact Unique Interior Designs today and let us help you achieve your unique dental office design vision!