Jan 14
11
Thank you to the many doctors who have provided positive feedback for my "Don't Assume" blog posts. Many of my clients have shared with me how they have used the dental office design information to their advantage.
For a change of pace, I've decided to begin a new series of blog posts based on the many situations that occur during my field inspections. I hope you continue to find these dental office design insights valuable and helpful.
To start off the series, let me share with you one of the most common dental office design issues that comes up. That would be disabled access and the many codes and regulations that you need to be aware of.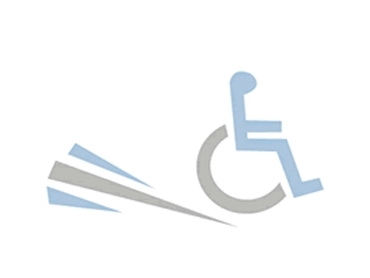 Here's what happened when I met with a new client just last week. Dr. "C" was referred to me by one of the equipment dealers who recommend me to their clients.
I met the doctor at the potential new office space and immediately saw that there were disabled access discrepancies that needed to be addressed.
I explained to the building owner's leasing agent and the doctor that the disabled access parking space needed to be upgraded to the new code.
Also, the disabled access restroom within the suite needed upgrading as well. The real estate agent said that he would let the owner know about these code violations but doubted that the owners would do anything about it.
According to the code, anytime a building permit is pulled, 20% of the assessed value of the build-out must to go towards the path of travel disabled access code violations. A few examples of code violations include access the public way, sidewalk level changes and a myriad of handicapped parking requirements, etc.
In the past, these violations were not enforced as stringently as today so often landlords don't take my assessment as seriously as they should. Or they assume that they will let the lessee pay for it. However, the disabled access codes are very strictly enforced today. That means whoever will go into this suite and pull a permit for the build-out must address these discrepancies.
Before you sign the lease it's important to have your potential suite checked out to see what additional work to the path of travel may be required and who is going to pay for it. You would be amazed how some landlords will expect you to take care of these discrepancies without any reimbursement to you.
See These dental office design case histories you may have missed …