Oct 12
29
When you enter into a lease arrangement for your new dental office don't make the mistake of giving away your negotiating leverage before you have a qualified interior designer review your dental office design. Here's a real world example of what I'm talking about.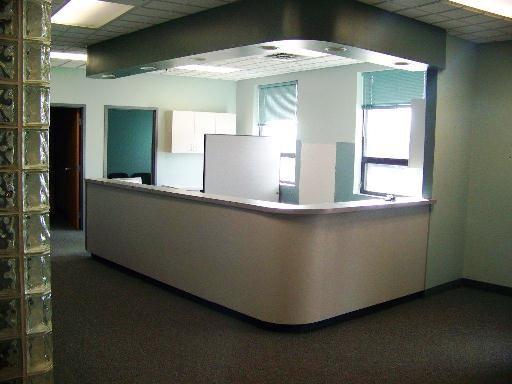 Dr. D had already signed his lease by the time I met him at the shopping center site where his new dental office was to be located.
We met to review the space allocation that I prepare with clients to advise them how to best maximize the square footage within their suite and still meet disabled access codes.
As a Certified Interior Designer, one of my design services is to check the path of travel from the public way to the suite entrance for disable access deficiencies. It is necessary for the path of travel to be barrier free in order to pass city code requirements.
Disable Access is a key Dental Office Design Factor
As disable access is one of my areas of expertise it was obvious to me that the path of travel would not meet the code requirements. I suggested that Dr. D. make his landlord aware that, as the landlord, he would be responsible to update the path of travel to meet codes.
I was amazed to hear that Dr. D. had already signed the dental office lease and therefore had no negotiation options. To make matters worse his lease made it clear that the lessee would be responsible for making the upgrades. A proper dental office design and plan addresses these factors up front. In this case, I knew the upgrades costs would be substantial. Unfortunately for Dr. D., in his case it was a whopping $40,000!
It is the pulling of permits that triggers the city to require the handicap deficiencies to be repaired. However sometimes the city doesn't catch the deficiency which is what happened with this dental office property. Two restaurants had already been built on the property within the last six months and the permits did not trigger the requirements. Unfortunately for Dr. D, the city caught their previous oversight this time and he was responsible for the repairs.
Luckily for Dr. D., the city and the two restaurants agreed that each tenant would share equally in the cost for repairs. To avoid paying for unexpected costly repairs I highly recommend that before you sign the lease be sure to have someone who has a strong knowledge of handicapped codes check the path of travel to your suite and an attorney or lease negotiator review your lease before you sign.
A Few more more dental office design case histories you may have missed …