Sep 13
6
When purchasing a home most home buyers have their house inspected so they know what the potential problems are before purchasing. For instance, is the roof in good condition, is the plumbing and electrical up to date?
While this may be extremely beneficial for home buyers, it's not nearly enough for dental office suites. I have worked with many doctors who did a general inspection and felt their dental office property was worth the investment. Unfortunately, this is not always the case.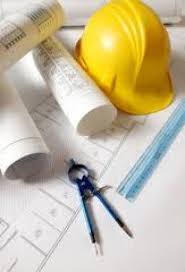 Here's an example from a client of mine that will give you a better illustration of what I'm talking about …
I received a call from Dr. M who told me he purchased a two-story building. He intended to move his existing dental office to the first floor of the new building which contained 1,300 square feet.
He said he knew the building was in good physical shape because he had it inspected. When I went to see the space I knew immediately it couldn't possibly be 1,300 sf.
I asked the doctor again how many square feet he thought it was. He showed me the 'as-built' plan with dimensions that clearly indicated it was 1,300 sf.
Unfortunately the 'as built' plan included the 2nd floor overhang which extended beyond the perimeter of his first floor space reducing his usable square footage to 1,150 sf.
In addition, he had many structural walls inside the dental suite. While it may be possible to create space by using headers and various supports, it can limit design flexibility and require additional cost and structural engineering.
Dr. M. was very disappointed at having less space than anticipated and the unexpected additional cost. To avoid making these kind of costly mistakes, I highly recommend that anyone considering buying or leasing a space have it checked out by a team of qualified professionals with extensive dental industry experience.
See These dental office design case histories you may have missed …